Mobile:  (210) 744-7489

Work:    (210) 494-7488

Fax:      (210) 494-7415

Skype:  CharlesVolz

Email:   CVRE@sbcglobal.net

Web:     CastlerockDesignerHomes.com

Charles K. Volz

Castlerock Designer Homes

947 Cheyenne Creek

San Antonio, Texas 78258

D  E  S  I  G  N  E  R   H  O  M   E  S

Castlerock Designer Homes was created to offer discerning homeowners well-crafted homes with a sense of design and permanence. Our designs marry functionality and efficiency with the rich beauty and excitement architecturally pleasing designs. 

​ 

Charles K. Volz, sole proprietor of Castlerock Designer Homes, maintains a life-long passion for designing architecturally pleasing and functionally efficient homes. Charles feels that he has a special god-given gift of listening to people and designing for their needs.

​ 

Charles is a creative designer with a unique experience and perspective from his collection of work as a engineering graduate, designer and builder. He has degrees in structural engineering and architectural engineering and has planned, designed and developed various types of projects over his 30-year career.

​ 

Charles has been a licensed real estate broker in San Antonio since 1979. Although he has designed, developed and/or built different types of commercial and residential structures, his residential brokerage has excited him to provide thoughtfully designed and well-crafted homes in his home town of San Antonio. His education includes a Bachelor of Science in Civil Structural Engineering from Rice University 1977, a Master of Science in Architectural Engineering from the University of Texas at Austin 1979, and the course work required for a Masters of Business Administration while at the University of Texas.

​ 

Most of all Charles wants to listen to you with an open ear and share his expertise to assist you in designing your "Home for Better Living"! His caring, knowledge, passion, hard work and attention to detail make him an excellent choice to design your new home. 

We Care About Our Customers!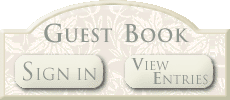 After all, your home is your castle!